The Perles
La bouchée gourmande au vrai chocolat belge.
A Desobry Perle is an unique inspiration between a biscuit and a Belgian praline, with delicious dark, milk or white chocolate.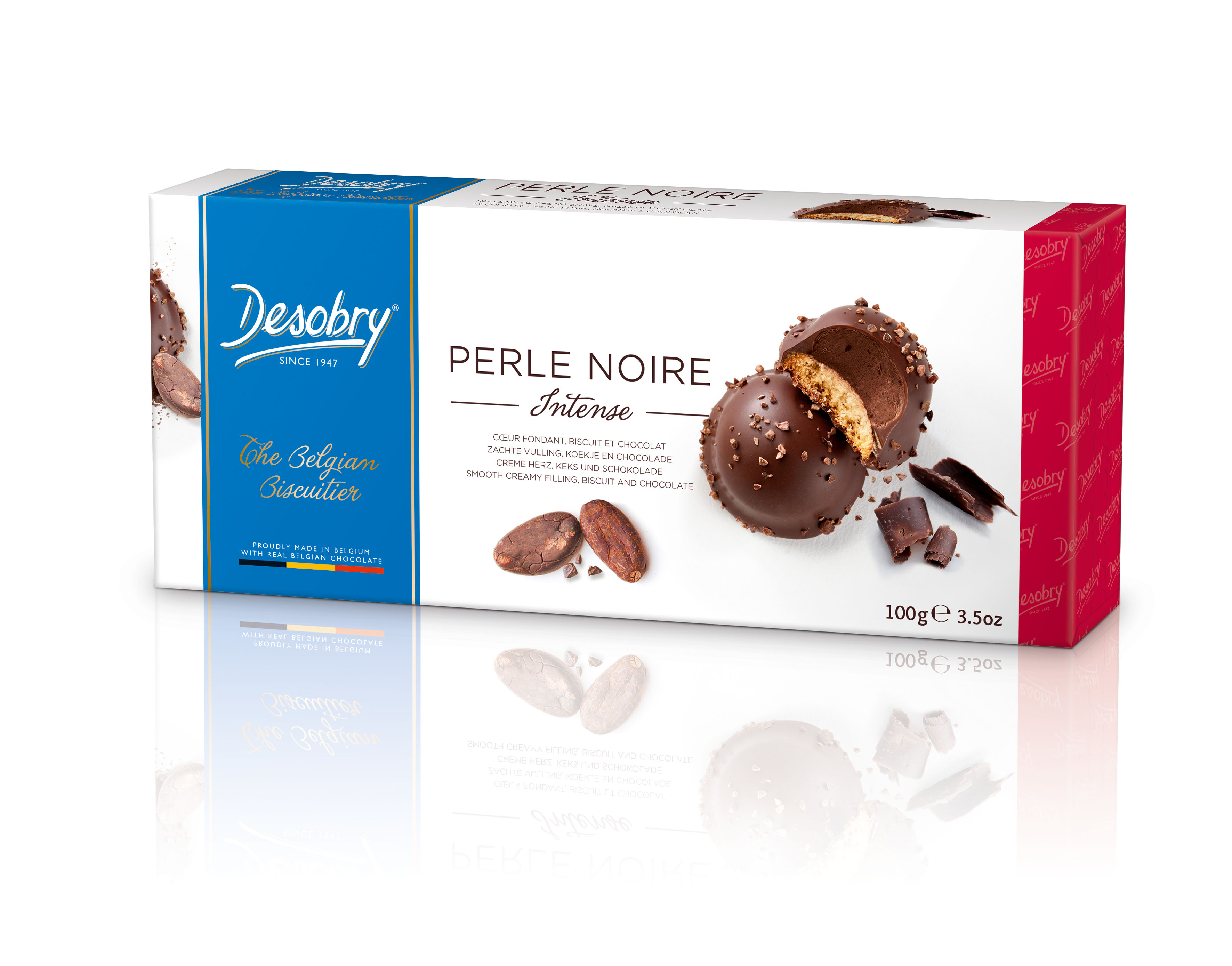 Perle Noire
Intense 100gr
The perle noire is a dessert for dark chocolate lovers. It is dark, intense and might be eaten with a coffee, a red wine or even champagne !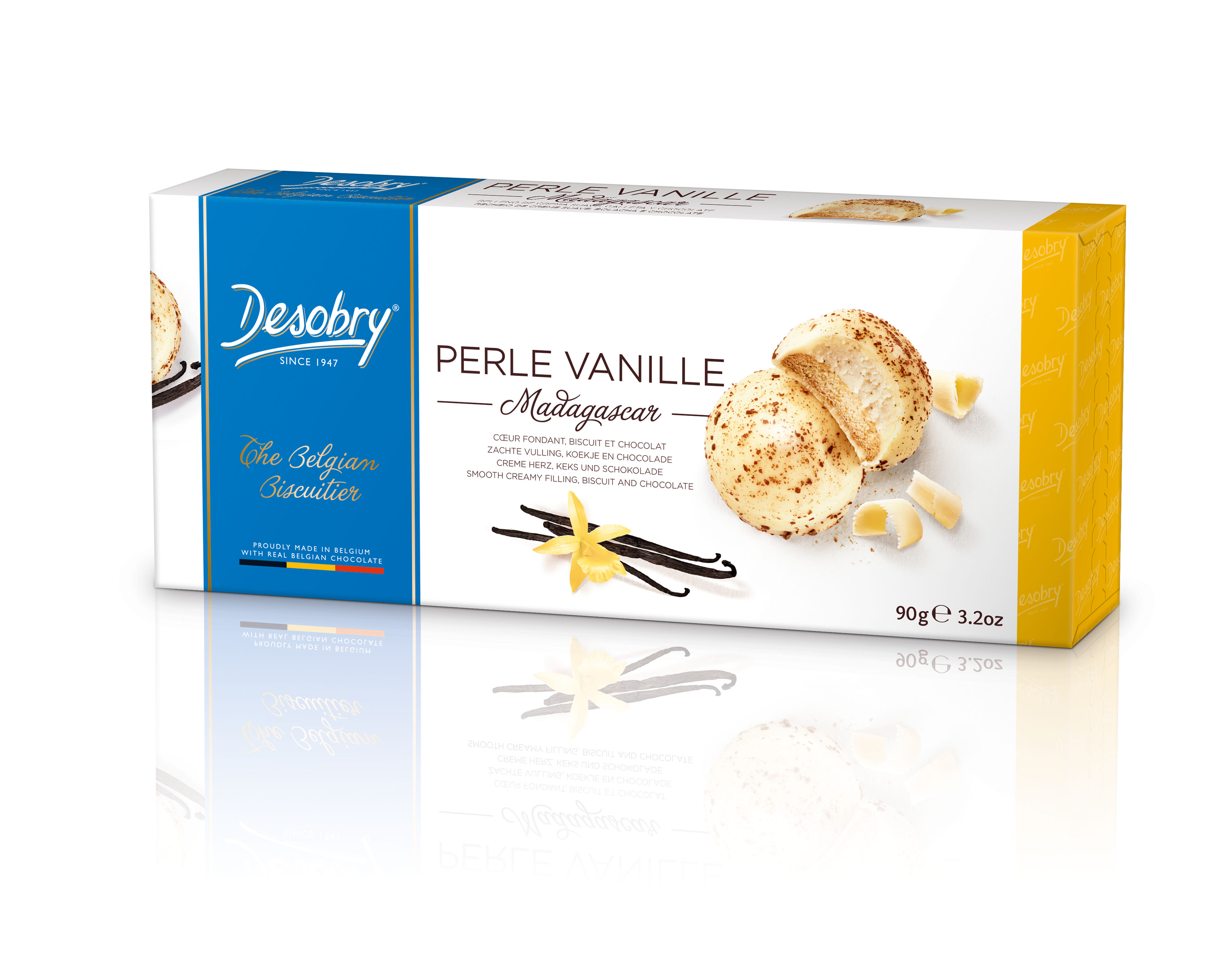 Perle Vanille
Madagascar 90gr
The perle vanille is a Belgian artwork that will be appreciated by white chocolate lovers. This 9 grams biscuit is composed by a thin & crunchy biscuit , a smooth cream & Belgian chocolate.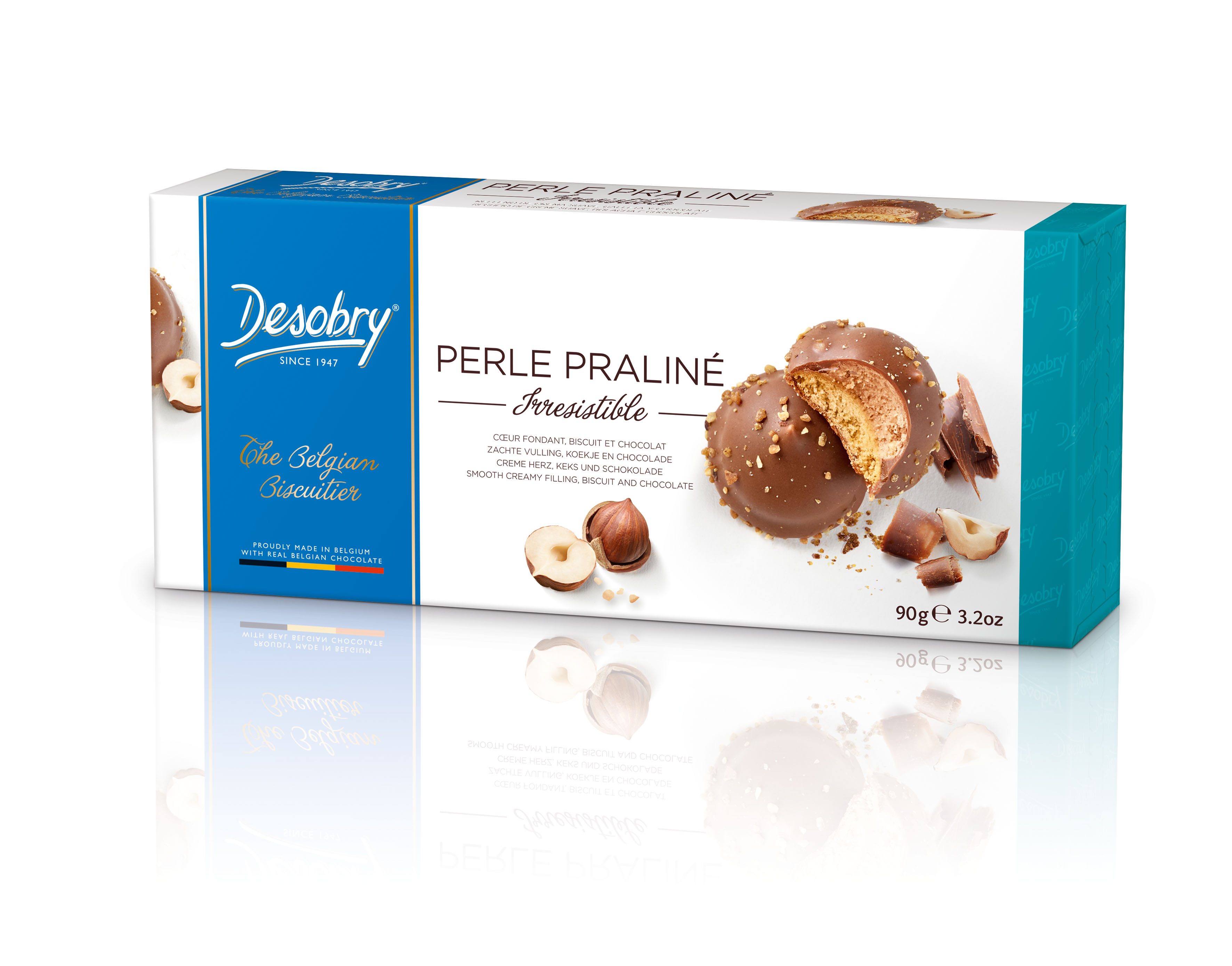 Perle Praliné
Irrésistible 90gr
Our perle praliné is a subtle balance between roasted hazelnuts and Belgian milk chocolate. Under the delicious chocolate, you'll find a cream "praliné" laid on a thin biscuit. A 100% Belgian quality product !